Eir NYC's core mission is to create clean products that have minimal impact on the environment. They are constantly striving to implement the most sustainable practices possible when creating the cleanest products available.
Sustainability is another core mission at Eir, and they are committed to leaving a minimal carbon footprint on the Earth. All of their ingredients are biodegradable, cruelty-free and paraben-free, and their packaging is entirely recyclable whenever possible.
In celebration of Women's History Month and International Women's Day, we sat down with EiR NYC CEO Stacy Haase to discuss all things EiR NYC, Women in Wellness and what it is like to be a female entrepreneur.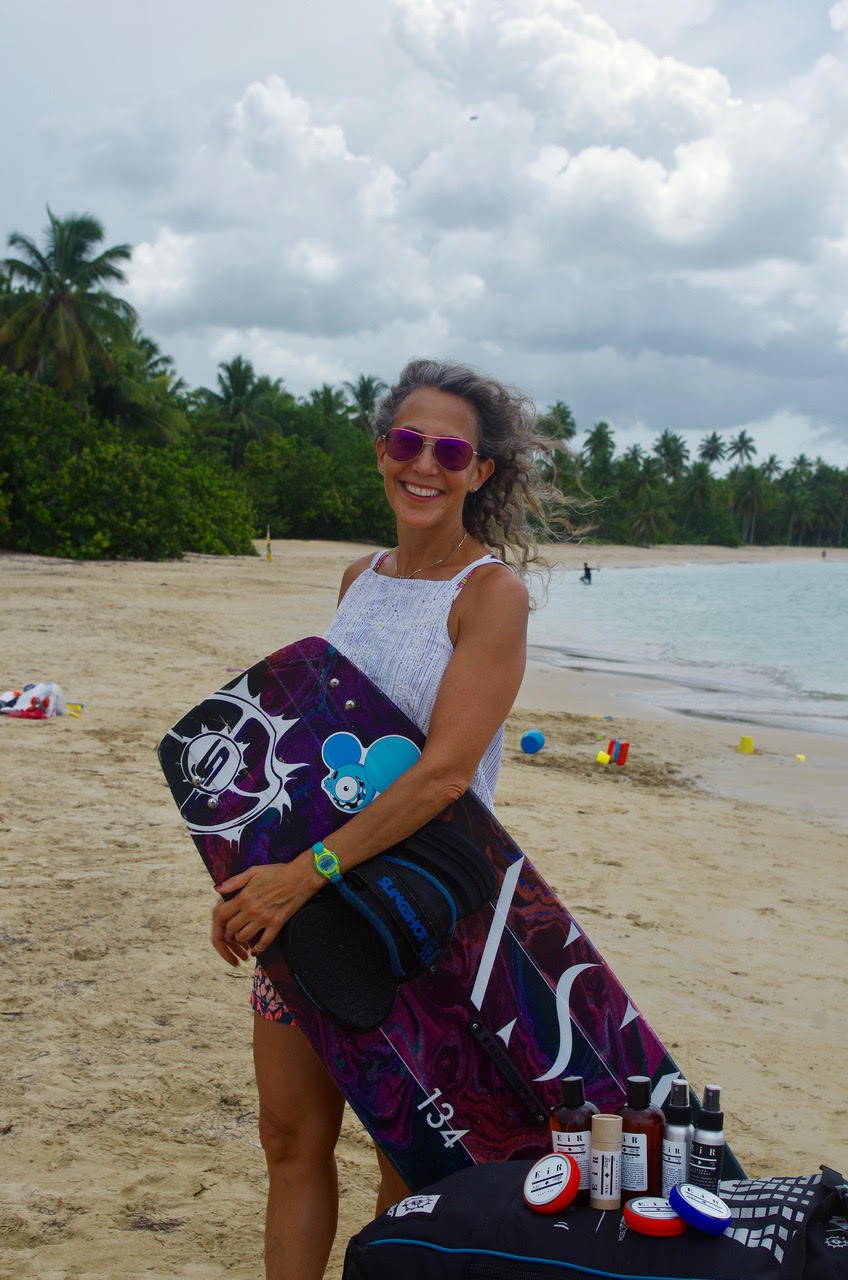 Question: Why did you decide to become a part of this company?
Answer: I really believe in the power of green medicine at the ability of natural ingredients to heal and take care of the body in a way that is less disruptive to our individual ecosystems and the environment at large.
Q: Who do you look up to and why?
A: I think Oprah is just way cool! She was really one of the first to take over her world! And she did it by being good at it, and not by being a b****. To see someone so smart, and so courageous, and with her morals and ethics seemingly in the right place - that's cool.
Q: What do you wish someone would have told you when you first started out?
A: Just because you have a good idea - that doesn't mean it will work. The amount of hard work and luck needed is really intense. But also really worthwhile.
Q: What has been the best advice (business or personal) you have received and what advice would you give to a female entrepreneur or female in the business industry who is just starting out?
A: I got 2 pieces of advise that have been really important - no asky, no getty - meaning if you don't ask for something, there is no way it's just coming to you. Be brave and stand up and ask for anything and everything you need. The worst that can happen is that the answer is no and you're just in the same spot. But I'm constantly surprised how often the answer is yes! And the second piece of advise was - if you ask the wrong question you'll get the wrong answer. So do your homework, be prepared, dig deep to find out what you want to know.
Q: How do you stay motivated in a male dominated space?
A: Luckily beauty is not really a male dominated space. Business can be dominated by men but I've been pretty tough since I was young and I know in my heart I can do it just as well or better. So be polite, but never back down.
Q: What is your favorite thing about being a female CEO?
A: Getting to show other women that it's all possible. And seeing all the interesting places that new ideas come from.
Q: What is your favorite quote?
A: "No more standin' there beside the wall" from Marvin Gaye - Got to Give it Up. It means get in the game. Don't be a bystander in your own life. And it's such a cool song you just gotta move!
Shop EiR NYC products below: