Fytt is inspired by the word "fit," which by definition means "in good health." Their mission is to offer wellness-minded individuals the most health-conscious, nutritious skincare products to complement their lifestyle. Fytt echos the plant-based approach - simple, nutritious whole-foods ingredients. Their products are made with foods that you are most familiar with, uniquely formulated for your skin.

In celebration of Women's History Month and International Women's Day, we sat down with Fytt Beauty Founder Kelly Chen to discuss all things Fytt Beauty, Women in Wellness and what it is like to be a female entrepreneur.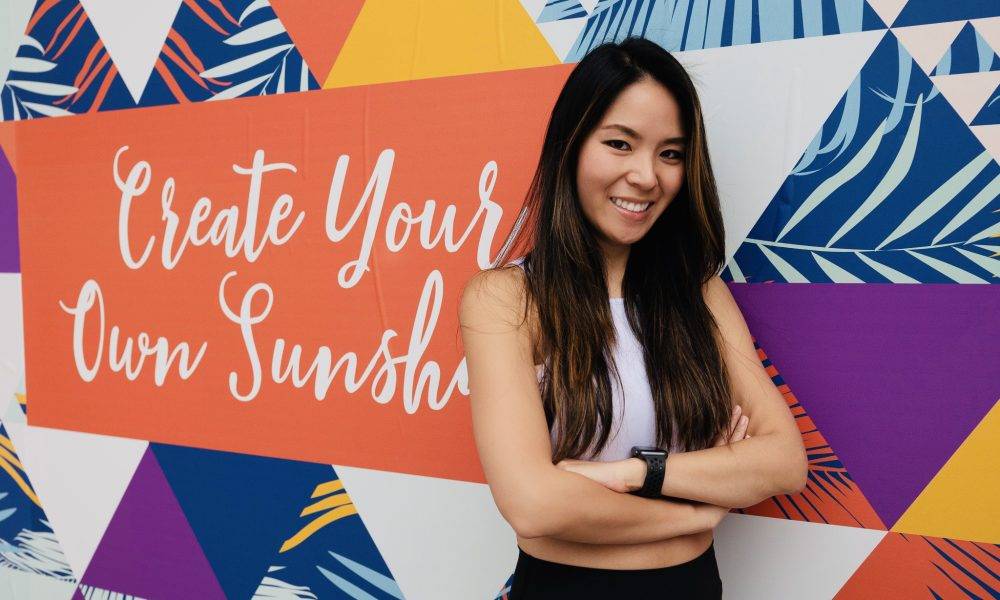 Question: Why did you decide to found this company?
Answer: I started living a plant-based lifestyle during my wellness journey about 8 years ago. The health benefits from these plant-powered nutrients were simply life-changing. I thought to myself that the Plant-Based approach needs to be applied to skincare!

I have worked in the skincare industry as a brand marketer for more than 15 years. Unfortunately, I didn't like what I see. The products can be so complicated and commercialized.
So, I created Fytt. Bringing skincare back to the basics.
Fytt is created echoing the plant-based approach -- simple formula, nutritious ingredients, whole-foods, all-natural, and plant-based. The products are made with foods that you are most familiar with, uniquely formulated to give your skin the nutrition it needs to achieve and stay healthy. With a holistic plan-based approach to your lifestyle, skincare shouldn't be that complicated. : )
Q: Who do you look up to and why?
A: My mother. She is the strongest person I know who exhibits all the qualities of a good friend, mother, wife, and leader. She was the key strategist behind building my dad's successful trade business in the 80s and has given me much useful advice on running my business. She is the one that taught me the importance of developing my own voice and not let anyone define who I am.
Q: What do you wish someone would have told you when you first started out?
A: Truly understand what it means to "embrace mistakes" – understand them, analyze them, celebrate them and learn from them.
I mean, we all know the concept. But when you are building something of your own. It is hard not to let emotions take over. The truth of the matter is, you are going to be making mistakes. You are going to fail. You are going to feel like 'shit' (excuse my language here ☺) and be discouraged. But 'logically' and 'constructively' remind yourself that it is truly the only way you learn the things you don't know about. Treat it like a necessary process, welcome it with open arms.
Q: What has been the best advice (business or personal) you have received and what advice would you give to a female entrepreneur who is just starting out?
A: Understand the key components of a running successful business – product development, marketing, operation, distribution, sales, legal, accounting, etc. Try to know a little bit about everything. Don't let them overwhelm you but truly understand that big picture. Have a plan and get the help you need to cover all of your bases.
Talk to as many mentors or people that have started both successful business and unsuccessful business. Really learn from their experiences --- ask them what worked and what didn't work and do your best not to repeat these mistakes.
Q: How do you stay motivated in a male-dominated space?
A: KNOW your stuff and then some.
People, regardless, male or female, respect people with expertise and knowledge. When you have that confidence, you own the room.
Q: What is your favorite thing about being a female entrepreneur?
A:
I love that female entrepreneur tends to be very collaborative and helpful to one another. ☺
Q: What is your favorite quote?
A: No one is you, and that is your superpower – Elyse Santilli.
Shop Fytt Beauty products below: