You are the planet. You are made up of human cells and of billions of bacteria living together in perfect harmony. If you look after them, they will look after you.
At Gallinée they are the world's first skin and haircare line dedicated to the health and wellbeing of Planet You. Your skin is made up of 1000s of good bacteria which form the protective layer called the microbiome. If the microbiome becomes unbalanced or stripped away, then your skin becomes inflamed and sensitive. Does this ring a bell? Well, they have the solution for you.
At Gallinée they believe in working with your microbiome to help it to look after you. Their products contain a patented complex to nourish and support the good bacteria that make your own personal ecosystem. Helping them to look after even the most sensitive skin.
In celebration of Women's History Month and International Women's Day, we sat down with Gallinée Founder Marie Drago to discuss all things Gallinée, Women in Wellness and what it is like to be a female entrepreneur.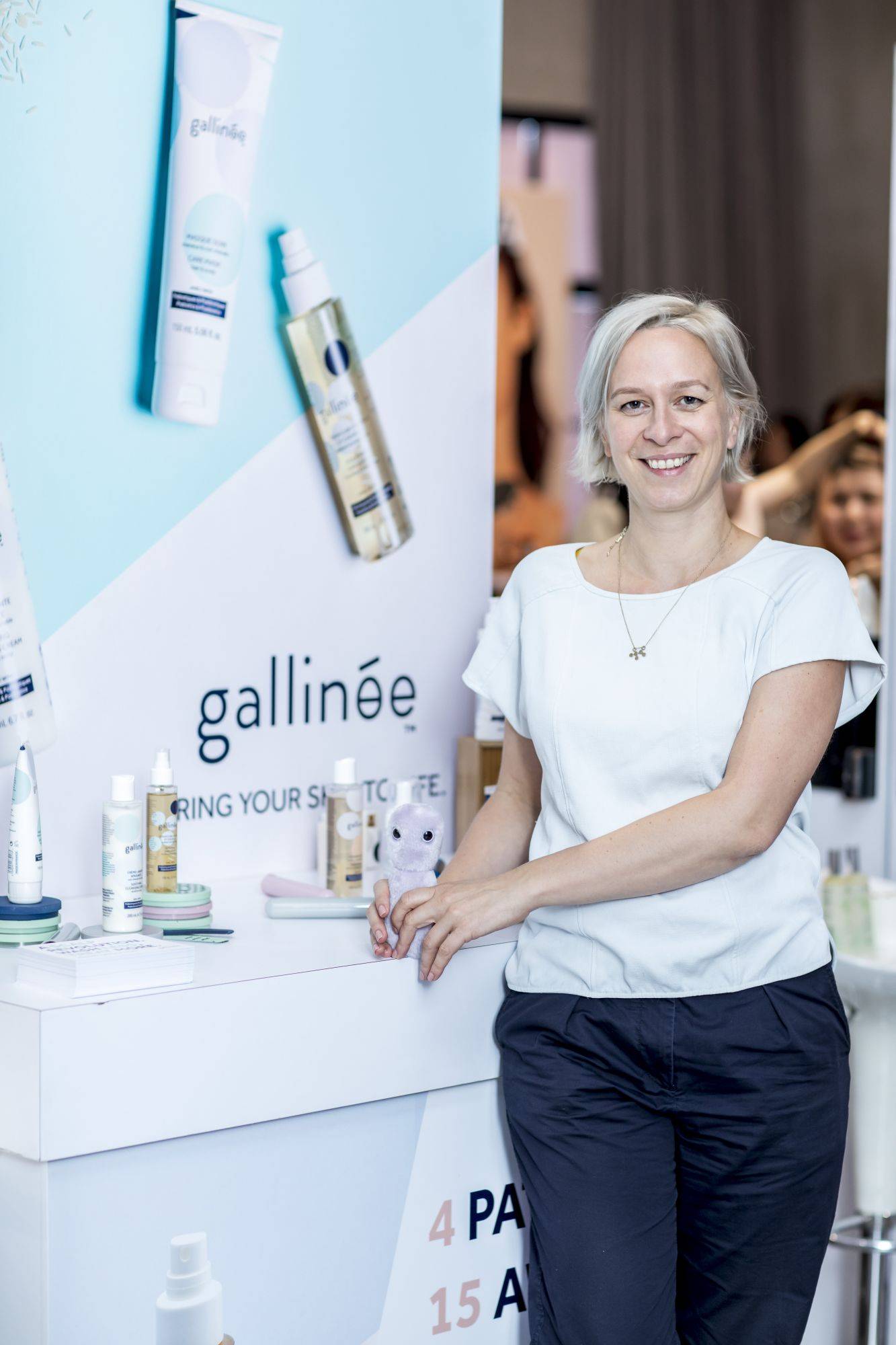 Question: Why did you decide to found this company?
Answer: I always wanted to have my own company, but I was too scared and also waiting for an idea that would really make a difference. So when I got the idea of nourishing the skin microbiome with cosmetic products, it was just too good to miss. I left my job, raised some money with my friends and we started very small in 2016.
Q: Who do you look up to and why?
A: I have a great tendency to fangirl, there's so many amazing women today and throughout history, I'm glad I was able to meet some of them. At the moment I'm obsessed with the chef Kristen Kish who is the coolest person I've ever seen. And also Alexandra David-Neil, who decided to become an explorer when she was 43, and walked all across Tibet when it was closed from the world.
I admire a lot women who had to face adversity to succeed, so… most women!
Q: What do you wish someone would have told you when you first started out?
A: How much fun it is! Of course it's a lot of work, and responsibilities and stress. But I enjoy every day being an entrepreneur: you have the opportunity to do (more or less) exactly what you want. My favourite thing is how many women I meet through my job. I'm good friend with a lot of my "competitors", and it's honestly the best thing, this feeling of mutual aid and support.
Q: What has been the best advice (business or personal) you have received and what advice would you give to a female entrepreneur or female in the business industry who is just starting out?
A: I always had a salary so I was quite stressed about letting that go. My friend Guillaume told me "Look, it's either going to be the best line in your CV, or you'll never need a CV again." He was really right: worst case scenario, you have to find a job again.
Q: How do you stay motivated in a male dominated space?
A: I find my motivation comes from within, and I tend to be extra stubborn when I'm told I cannot do something, so that works well. In beauty we have a lot more female than men usually, so the male dominance is more when you reach the investment side of things. We are backed by the excellent Unilever Ventures though, which has parity everywhere. The Director's board at Gallinée is predominantly female!
Q: What is your favorite thing about being a female entrepreneur?
A: I never really think of myself being female more than entrepreneur, but I love everything about being an entrepreneur: the freedom, the support network and seeing my team develop and grow. Oh, and making beauty products!
Q: What is your favorite quote?
A: It's a marathon, not a sprint. I was told that after two years of working every day for 12 hours, 7 days a week. And it helped me immensely.
Shop Gallinée products below: