Hälsa Botanicals is a woman-owned and managed company, founded to deliver high quality CBD products using plant-based ingredients. Hälsa Botanicals is the Swedish word for health. Health is also foundational to how they do business, guided by three commitments - to our customers, our country and our planet.
In celebration of Women's History Month and International Women's Day, we sat down with Hälsa Botanicals Founder Catherine Bander to discuss all things Hälsa Botanicals, Women in Wellness and what it is like to be a female entrepreneur.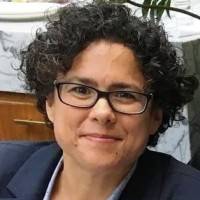 Question: Why did you decide to found this company?
Answer: After investing in a cannabis business, I began researching the health benefits of CBD and was astounded by what I learned. I realized there was a huge opportunity to combine plant based ingredients with the anti inflammatory benefits of CBD to create a line of effective skincare products. Inspired by the Swedish approach to health and wellness, I named the company Hälsa Botanicals. Hälsa is the Swedish word for health, and that became our company slogan as well.
Q: Who do you look up to and why?
A: Two amazing women come immediately to mind. First, my cousin Debby Schlesinger. She worked in her family market research business and grew it to a hugely successful global company. I also love Octavia Spencer. She doesn't fit the typical Hollywood model for success yet has built an incredible career and really shines in an industry that hasn't supported women of color.
Q: What do you wish someone would have told you when you first started out?
A: Things don't usually go in a straight path. Sometimes opportunities mean zig zagging to get to where you are meant to be.
Q: What has been the best advice (business or personal) you have received and what advice would you give to a female entrepreneur or female in the business industry who is just starting out?
A: 1. Have a well defined objective and identify what you want your brand to stand for. Those principles become important guidance for all the decisions you'll have to make - especially when faced with tough choices, like lower cost vs quality. You'll need to know what to hold firm on versus where you can compromise.
2. Trust your gut. Even if others tell you something is right, if it feels off, listen to that instinct.
Q: How do you stay motivated in a male dominated space?
A: Operating in male dominated businesses has been the norm for my entire career, and like all women, I've had to navigate around men who may be difficult in various ways. I can't control how others will respond or behave. So I focus on what I need to do, uphold my own high standards, lean into my strengths and expertise - and do my job. More often than not, others will respond accordingly.
Q: What is your favorite thing about being a female entrepreneur?
A: I'd reword this to what I love about being an entrepreneur, period. It's challenging, for sure. I've made mistakes along the way but learn every day and every single success is gratifying. The best part - what I didn't expect - is hearing from customers who tell us how our products have helped their skin. They are so appreciative and it makes every tough day so worthwhile.
Q: What is your favorite quote?
A: I really love this one, which I believe is from Oprah: "Don't worry about being successful but work toward being significant and the success will naturally follow."