La Bloom Beauty work their hearts out to provide you with niche everyday beauty essentials so that you don't have to sacrifice your health for beauty.
​Their products are all-natural, cruelty-free, vegan, and made with organic ingredients. They use essential oils that bloom from nature and the finest quality ingredients to deliver products that are made-to-order so they arrive fresh to you.
​Their beauty philosophy is to only apply products to their skin that come to them naturally from the earth, their deep love and passion for all things pure, has inspired them to create this collection so that you can feel good about your beauty routine every day.
In celebration of Women's History Month and International Women's Day, we sat down with La Bloom Beauty Founder and CEO Diana Moebius to discuss all things La Bloom Beauty, Women in Wellness and what it is like to be a female entrepreneur.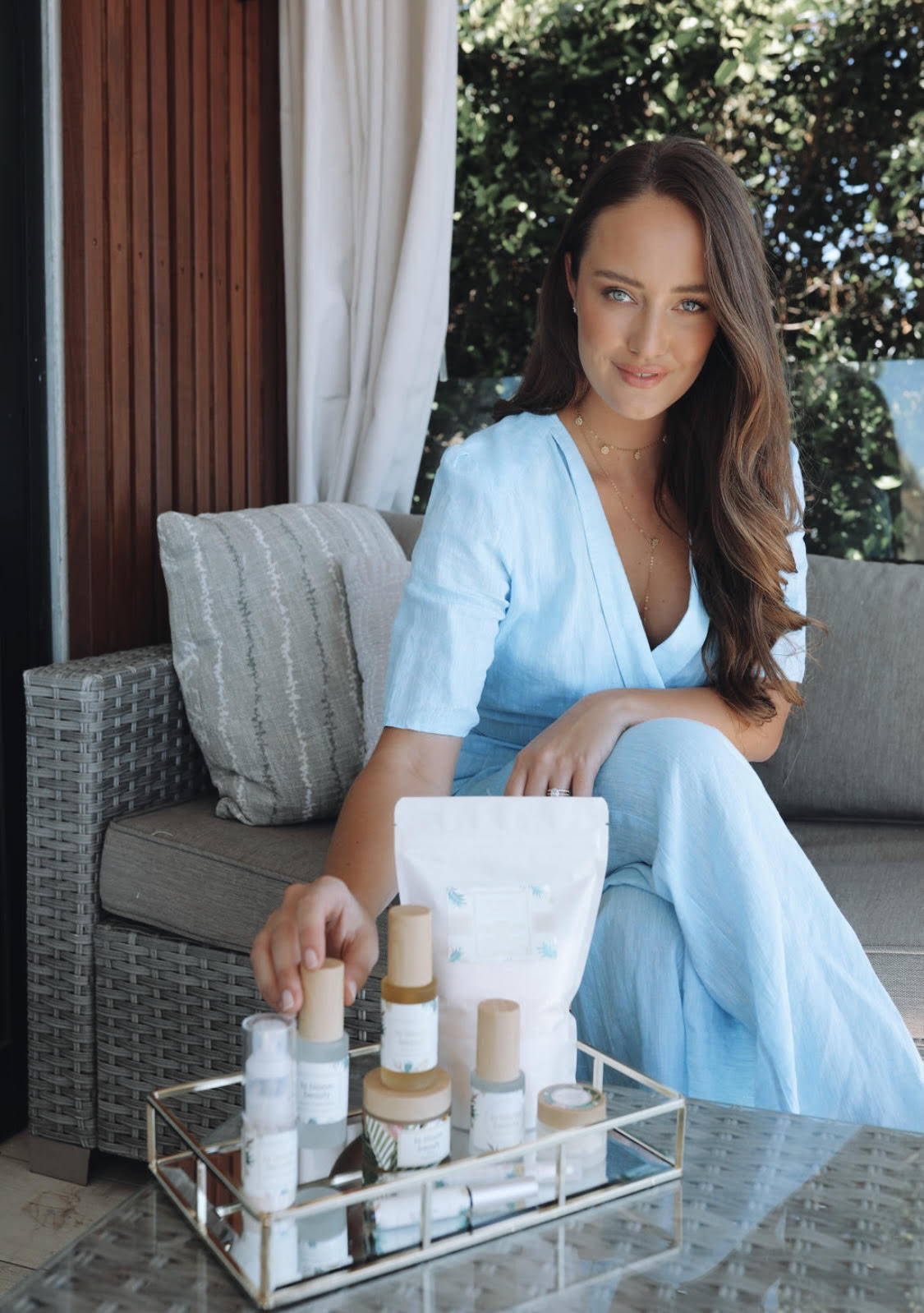 Question: Why did you decide to found this company?
Answer: La Bloom Beauty was born because I was looking for an all-natural and vegan Lash and Brow Serum. I searched the internet and went into multiple stores but there was not a product on the market that met my needs. So, I decided to make one myself.
Using the knowledge of the beauty industry I gained from my modeling career coupled with my degree in Naturopathic medicine, I created a Lash & Brow Serum using a minimal list of safe ingredients and put it on the market. To my surprise, the product sold. This helped me realize that other women were also looking for niche clean beauty products that weren't yet available.
After marketing the Lash & Brow Serum, I began handcrafting other niche clean beauty products. Coco-Vanilla Lip Scrub and the Nail Oil pen were the two products that expanded my line. Now La Bloom Beauty offers nine niche beauty products created in small batches, for people all over the globe.
Q: Who do you look up to and why?
A: I have always looked up to Miranda Kerr, founder of Kora Organics. I just feel her story so deeply. We were both raised on farmland in different countries—Miranda in Australia and myself in Poland—which is where we both gained a love for alternative medicine. Miranda went on to become a renowned model for various campaigns before founding her own clean beauty brand. I have always admired her drive and her eagerness to create and design positive, intentional products. Our stories parallel each other in a lot of ways. I continue to channel her energy and passion as I scale my own brand.
Q: What do you wish someone would have told you when you first started out?
A: I wish someone told me how many consistent setbacks there would be. Owning a business is a continuous cycle of wins and setbacks. So, it's important to not become discouraged. Take care of yourself—your mind, body, and soul—so that when the setbacks occur, because they inevitably will, you can pick yourself up and take the steps necessary to decipher what went wrong, fix the issues, and jump back in.
There's a lesson to be learned with every setback so use them as a catalyst to grow closer to your goals.
Q: What has been the best advice (business or personal) you have received and what advice would you give to a female entrepreneur who is just starting out?
A: The best advice I have received is the same advice I would give to any entrepreneur who is just starting out. That advice is to find yourself a mentor. It's important to have someone in your corner that you not only look up to but who can guide you in your industry
Q: How do you stay motivated in a male-dominated space?
A: This is an interesting question and not one I think much about. The way I see it, whether male or female, all entrepreneurs are on their own paths. Instead of focusing on who "dominates" the space, I focus on supporting fellow business owners and working together to create safe spaces and products for anyone who wants to experiment with clean beauty. Though more females naturally gravitate towards La Bloom Beauty, we are not a gender focused brand. La Bloom products are gender neutral and we welcome men to use our line.
Q: What is your favorite thing about being a female entrepreneur?
A: I love having creative and strategic freedom. As my own boss, I have the liberty to decide what works best for my audience, my business, my family, and myself. This freedom allows me to move at my own pace, test the success of various strategies, and ensure that every business decision is made with the well-being of my customers in mind.
Q: What is your favorite quote?
A: "How you do anything is how you do everything." I love this quote because it pertains to so many aspects of life and business. If you aren't great at time management in your personal life, you likely won't have great management when it comes to running your business. If you're able to naturally motivate people in your personal life, you'll find a way to motivate individuals through your business, as well. This quote can be applied to quite literally anything and everything which is what makes it so influential to me. I try to keep it in mind as I move through my day-to-day.
Shop La Bloom Beauty products below: