Laughing Tree Organics is committed to the belief that truly clean personal care products should be accessible to everyone. None of their products contain harsh synthetic chemicals, artificial fragrances, toxic preservatives, parabens or sulfates. They currently manufacture in small-batches, source only the highest quality organic and natural botanical ingredients, and complete cruelty-free testing on all our botanical formulas - and all of their bottles are recyclable!
In celebration of Women's History Month and International Women's Day, we sat down with Laughing Tree Organics' Founder Bonnie Giangrande to discuss all things Laughing Tree Organics, Women in Wellness and what it is like to be a female entrepreneur.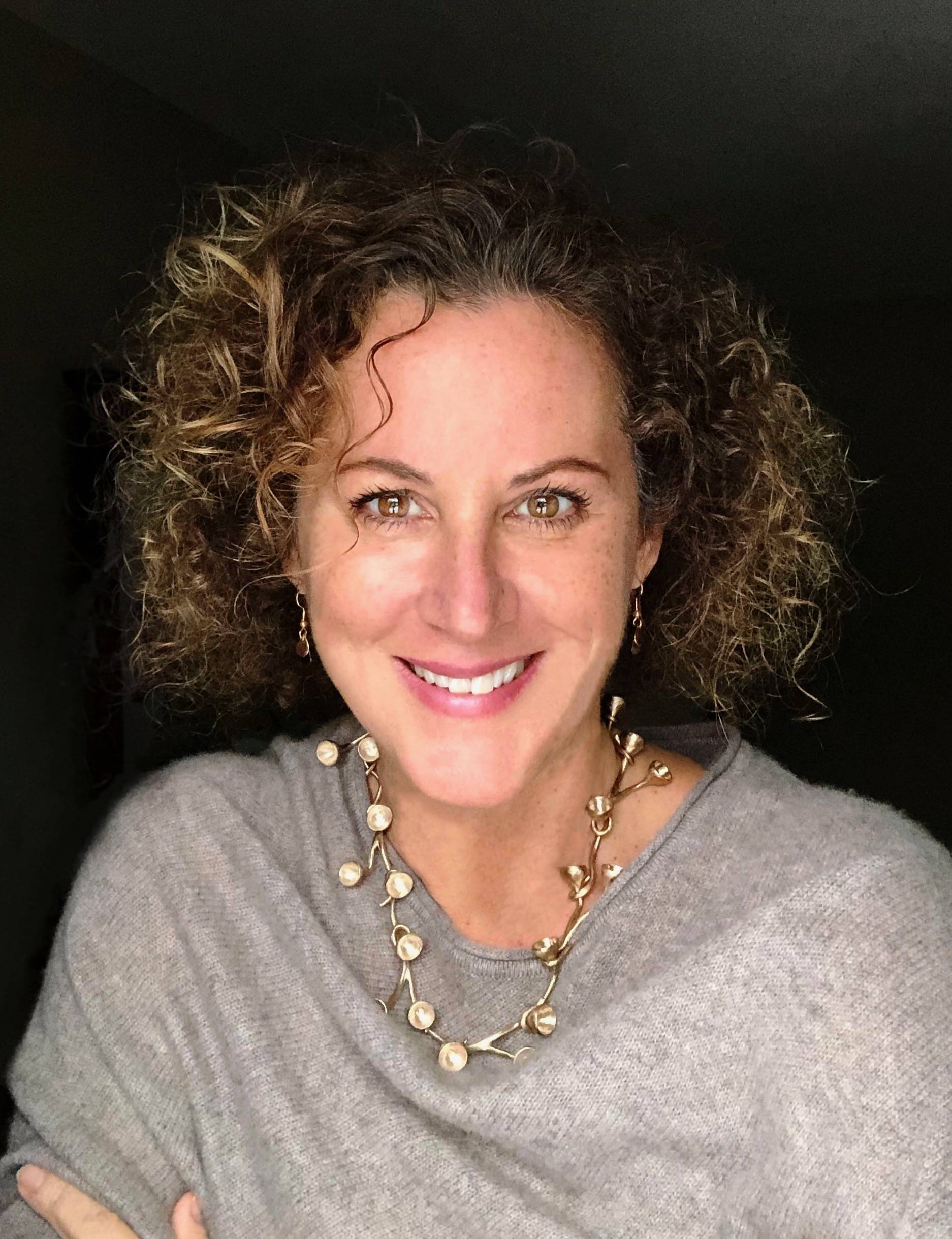 Question: Why did you decide to found this company?
Answer: I had a health scare a while back and was diagnosed with an autoimmune disease. Being scared and concerned, I knew I wanted to make some serious life changes. Eating healthier and seeking out clean products for myself and my family was the start. But I was disappointed to find that there were many beauty products that were lacking true transparency in their ingredient list. Many products claimed to be all natural, but because the FDA does not have the legal authority to approve cosmetics before they go on the market, many were making false claims, only including 1 or 2 natural ingredients and the rest were harmful synthetics and fillers. I knew at that time, I had to be part of the change. This is why I created The Laughing Tree Organics. I wanted it to be a brand people could trust and look to for clean and conscious beauty, without confusion. I also knew I wanted to keep our formulations simple and use only natural, organic and high-grade ingredients while keeping costs feasible and accessible to everyone – no one should have to compromise health for beauty.
Q: Who do you look up to and why?
A: I would have to say Sara Blakely who created the Spanx empire. Here was a regular girl who saw a problem and created a solution. I follow her on social media, and I love to see her prosper with her large family and such success. She works hard but she is not afraid to take time for herself. She knows the importance of self-care.
Q: What do you wish someone would have told you when you first started out?
A: I do recall someone telling me that the average time it takes to bring a profit is 5 years. I am not sure I believed them at the time, but it is mostly true. Sure, there are a few brands that make it "overnight," but they may not be available for long-term. You have to be in it for the long-run and have a true passion for what you do. It is a labor of love and I don't think I had any idea how much work it would entail. But it's probably best we don't know that at the time. If you want to create great things, you have to be willing to hustle each and every day.
Q: What has been the best advice (business or personal) you have received and what advice would you give to a female entrepreneur who is just starting out?
A: My father always said, "It's nice to be important, but it's more important to be nice". Today, there are many individuals who don't live by this, but I do. Treat everyone with respect. You just never know who you might be working alongside one day. Be patient and don't compare yourself to others too much. Set yourself apart and find your niche in the market. Why are you different? What's important about you? Why does the customer need you?" Be resilient, be persistent and don't give up! Don't let anyone tell you, 'you can't'. There are many people who want to start a business, but never try. Be in the group that tries. It's a small group and that will give you an edge. Be ferocious but be kind. Give back and build other women up. We need more of this from women in business.
Q: How do you stay motivated in a male-dominated space?
A: I don't really worry too much about it and I believe in what we create at The Laughing Tree Organics. There is competition all around us. Whether it is male, or female has nothing to do with whether my Company will be successful or not. It is really about knowing who my customers are and what they are seeking out in terms of products. I know that if I work hard, I will get to where I need to be. And as a woman and a mother, I believe we bring so many special gifts to this space. We bring intuitiveness, compassion, genuineness, creativity. We are natural multi-taskers and we have a natural built in sense of balance. There are so many special qualities that women have to offer in business that sets us up for success.
Q: What is your favorite thing about being a female entrepreneur?
A: By being a female Entrepreneur, I set an example for my daughter and other younger girls by empowering them to go after their dreams. I strive to be an example of setting goals and working toward achieving them, while balancing a life that is full of joy and gratitude.
Q: What is your favorite quote?
A: Sara Blakely has many great ones, but this is one that really resonates with me.
"Failure is not attached to outcome, but in not trying. This way, it is about answering to yourself."
Shop Laughing Tree Organics products below: